Dr. Clark is on the blog today answering… "How Do I Trim My Toenails?" 
Toenail trimming may seem like a simple concept, but there are certain things you should do to prevent a disaster in your toes. 
Improper trimming of toenails can lead to ingrown toenails, pain, and infection.
First and foremost, you should never "rip" the end of the toenail off.  Imagine picking at the small peeling edge of a strip of wallpaper only to find it becoming a much larger portion than you expected.  Tearing away an edge of toenail may track into the sides of the toe and expose the underlying flesh to infection and pain. This can also lead to ingrown toenails.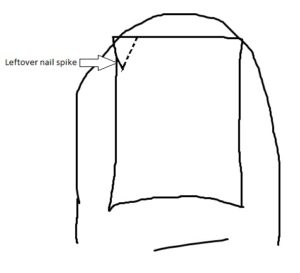 Often I hear the question "How far should I clip into the sides?"    My answer: "do not clip into the sides of the toenails". The end of the nail should either parallel the end of the toe or be straighter.  If there are sharp points on the edges left, a nail file should be used to round them over.  Clipping back into the corners or sides of the toenails may create a spike that digs into the toe as the nail grows forward.
Ingrown toenails typically require a procedure to remove the offending spike of toenail. If you have highly curved toenails that dig into the sides of the toe, go see your podiatrist for evaluation.
Always trim toenails with clean, sharp equipment. Dull nail nippers can cause splitting.
In conclusion, proper nail trimming can save your toes from problems down the line.  If you are already experiencing pain from a toenail, visit your podiatrist.