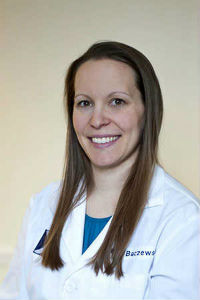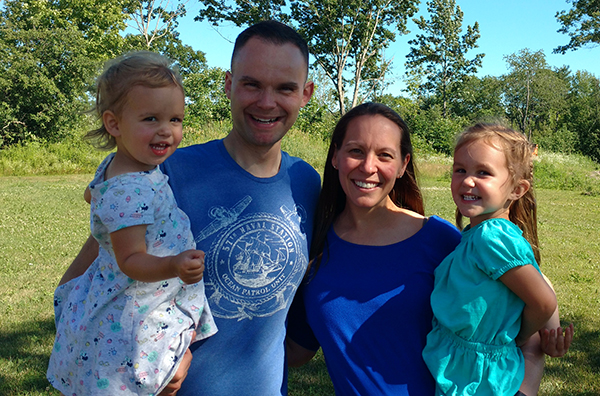 Dr. Baczewski joined Northeast Foot and Ankle in 2012. A native of New Hampshire, she is excited to serve the foot and ankle needs of patients in her home state.
Dr. Baczewski received her Bachelor's degree in Biology at Stonehill College, then moved on to study podiatric medicine at Temple University School of Podiatric Medicine. She completed her residency at Roger Williams Medical Center in Providence, Rhode Island, where she was the chief resident in charge of surgical and academic schedules.
Having trained extensively in forefoot and rearfoot surgery and reconstruction, she now performs surgery at Portsmouth Regional Hospital and Portsmouth Regional Ambulatory Surgery Center.
In her spare time, Dr. Baczewski enjoys spending time with her husband Matt and their two daughters. You can always find her outside. Her favorite activities include running, biking, hiking and skiing.
"For 6 years, I had an increasingly painful problem with the joint in my right big toe. When it became impossible to sleep with the discomfort I went to see these fine people. Dr. B. diagnosed the problem, performed the surgery, walked me through the entire recovery process and was always available if I needed something. In addition, Dr. B. was personable, funny and never made me feel like a "number". The entire staff in Portsmouth is professional and a delight to work with. For the first time in 6 years, I can walk around and sleep without pain. Thanks guys!!!!"
Professional Memberships
American Podiatric Medical Association- member
Fellow, American College of Foot and Ankle Surgeons
American Academy of Podiatric Practice Management
Certified in Foot Surgery by the American Board of Foot and Ankle Surgery®