At Northeast Foot and Ankle, our goal isn't "just" to help you recover from painful foot and ankle conditions and injuries. Ideally, we want to make the entire journey from pain and injury to full recovery as quick, comfortable, and efficient as possible.
You've got things to do, after all, and the less time you spend hobbled by pain, the better!
That's why we're so excited to offer MLS laser therapy to our patients all over New Hampshire and even Maine. This is the most advanced medical laser therapy system out there today, and it's effective for a huge variety of conditions and situations.
Whether you've recently experienced a foot or ankle injury, lived with chronic pain for years, or are suffering from post-surgical discomfort, there is an excellent chance that MLS can significantly benefit you and dramatically decrease your overall recovery time.
Even better? It's painless, drug-free, and has no side effects whatsoever!
What Is MLS Laser Therapy and How Does It Work?
MLS stands for Multiwave Locked System. It's a laser therapy system that uses a pair of synchronized, robotically controlled lasers to stimulate natural cellular activity within an area that's experiencing pain.
When the laser is used on a painful area, the light energy penetrates deep into damaged tissues and triggers a host of beneficial effects, including:
Reduction in pain
Reduction in swelling
Accelerated tissue repair and cellular growth
Boosted circulation
Increased cellular metabolism
Reduction in scar tissue formation
It is not at all out of the ordinary for patients who undergo MLS laser therapy to see a 40% or greater reduction in their overall recovery time than patients who use traditional treatment and rehabilitation strategies alone.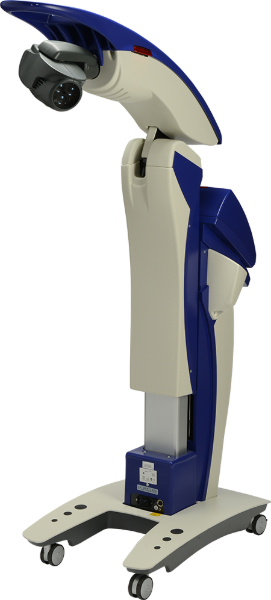 What Conditions Can Be Treated with MLS Laser Therapy?
Because of the wide variety of positive effects—combined with its impeccable safety record—MLS laser therapy can be used effectively for an extremely broad range of conditions and applications.
We use MLS laser therapy as part of primary treatment for many painful conditions, including (but not limited to):
Muscle pain
Neuropathy
Arthritis
Post-operative recovery
In many of these cases, the use of MLS laser therapy is able to reverse longstanding chronic pain and help our patients avoid surgery.
Post-Operative Use of MLS Laser Therapy
In situations where surgery is necessary—say after a bunion reconstruction—MLS laser therapy can be used as part of a post-surgical plan extremely effectively. The laser therapy helps surgical wounds heal faster, minimizes swelling, and reduces post-surgical pain—which in turn will reduce your reliance on painkilling medications.
What Is Treatment Like? What Can I Expect?
MLS laser therapy sessions are painless and can be completed in just a few minutes. You may experience a slight warming sensation in the area being treated, but there should be no discomfort.
You don't need to do anything to prepare for a treatment session, and there is no downtime afterward.
The number of treatment sessions required varies from person to person, and also depends on the condition being treated. A program of six sessions spaced out over a few weeks is typical for post-surgical applications. For some conditions, fewer sessions may be required; for others, more.
One important thing to note is that MLS therapy sessions provide more than just temporary relief. It is not like a painkiller or cortisone shot. The treatment is actually stimulating your body's repair mechanisms and healing the injury, so the sessions have a cumulative effect. Many people report significant improvement after just one or two sessions, with results getting better and better each time.
As we stated earlier, it's normal for patients to see their recovery times slashed by almost half when using MLS laser therapy. Studies have shown a very high overall success rate, too, with as much as 90 percent of patients saying that MLS laser therapy worked for them. That said, it's important to note that effectiveness will always vary from person to person.
Advanced Care at Northeast Foot & Ankle
Our goal is always to get you back to what you love to do as quickly and safely as possible. That's why we continually invest in the most advanced, evidence-based treatments and technologies. You deserve the best!
If you are suffering from foot and ankle pain and wondering if MLS laser therapy (or any other treatment we offer) may be ideal for your situation, please give us a call! You can reach our offices in Portsmouth or Nashua at (603) 431-6070, or contact us online.