Exceptional Foot Care Near Stratham, NH
Living just south of Portsmouth and looking for a great podiatrist? Fortunately, you don't have to look very far!
The team at Northeast Foot & Ankle prides itself on exceptional standards at every step of the process: comprehensive care, personal attention, advanced treatment options, and a comfortable, stress-free experience from start to finish.
Our Portsmouth podiatry office is just a few minutes down the road, and our patients come from all around—including Stratham, Rye, North Hampton, Greenland, and the surrounding communities.
First-Class Care Options for Feet and Ankles
You don't have to drive to a major metro to benefit from the latest research and modern, scientifically-backed treatments and technology.
We go above and beyond for our patients, with state-of-the-art offices and equipment to meet their needs. Advanced treatment options include MLS laser therapy, extracorporeal shockwave (EPAT) therapy, laser treatment for fungal toenails and warts, and much more.
You deserve the best. Although not every case of foot pain will require an "advanced" procedure, they're there when you need them, and can help provide faster, more effective, and more convenient healing options for many.
Conditions we treat at our office include: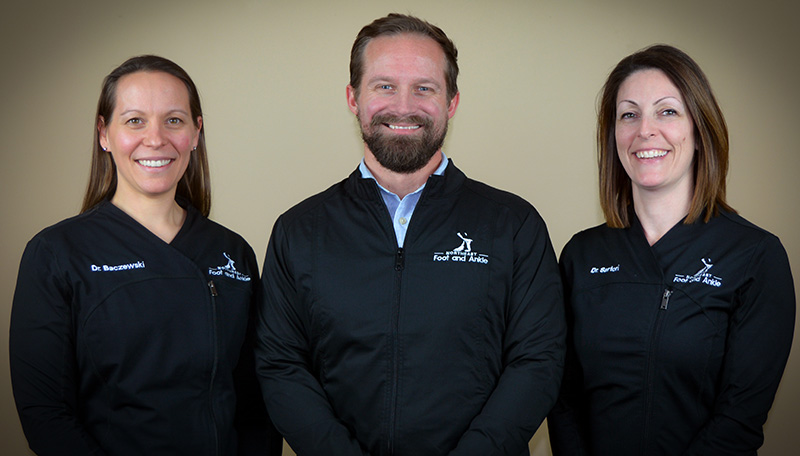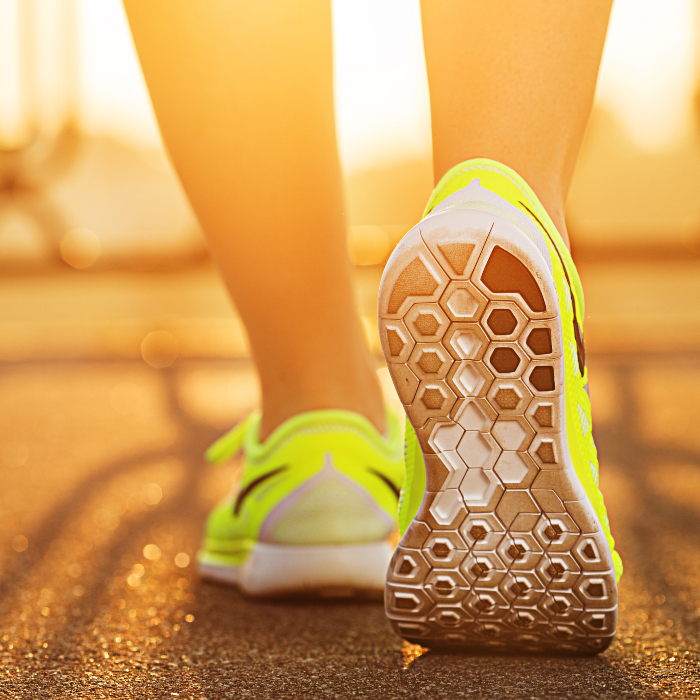 Informed Patients and Personalized Care
You should never have to make a decision about your health without knowing all the facts.
Our physicians are committed to patient-centered care that puts you in control of your health. We take as much time as necessary to get the right diagnosis, explain your condition to you fully, and walk you through all the potential treatment options.
Our treatment recommendations are always personalized to fit your unique needs—which includes not only the nature of the injury or condition, but also your lifestyle and your goals. We collaborate with you over what treatment course makes the most sense for your situation, and then you make the call.
Stress-Free Service
We know the first visit to a new specialist can sometimes be stressful, so we want to make sure you're as comfortable, confident, and prepared as possible. You can check out our new patient page for an important checklist of items to bring with you.
Expect to be served with a smile by our welcoming staff right away when you arrive! You shouldn't have to wait long in our comfortable reception area—we value your time and work hard to get you back to your exam room quickly, so you can maximize your time with the doctor.
You can even download a copy of your new patient paperwork and submit it online, saving you even more time at reception. The above linked page also has tons of handy, free resources such as home care instructions, fact sheets, and more.
Don't Settle When It Comes to Foot Care
Healthy, pain-free feet are a crucial part of living a healthy, active lifestyle. Quite simply, your feet and ankles are your body's foundation, and they deserve nothing but the best.
Residents of Stratham, Rye, North Hampton, Greenland, and other communities surrounding Portsmouth: don't compromise when it comes to quality service and care! For more information, please check out the rest of our website, or give us a call at (603) 431-6070 today.
NOTE: Our office participates with most insurance plans. If you have any questions, please don't hesitate to contact us.