First Class Foot Care for Newington and New Castle, NH
The Seacoast region has no shortage of historic towns, filled with small but vibrant commercial districts and amazing natural scenery. Living in a place like Newington or New Castle can be very idyllic. The only tradeoff, really, is that you might not have the same kind of access to amenities associated with larger cities.
Well, if you have a foot or ankle concern, you should be pleased to know that access to exceptional podiatry care is not something you need to worry about! Our office is located across from the entrance to Pease International Airport on the Pease Tradeport, only 15 minutes by car from New Castle.
First-Class Care, Right in Your Neighborhood
You don't need to go to Boston or Portland to have access to the most advanced procedures and highest standard of foot and ankle care.
Our doctors are highly trained in all aspects of podiatric care, and our Portsmouth/Newington office is equipped with state-of-the-art, evidence-based procedures like MLS laser therapy, extracorporeal shockwave therapy, and laser treatment for fungal nails and warts. We can handle even the most stubborn foot problems!
Conditions we treat regularly include: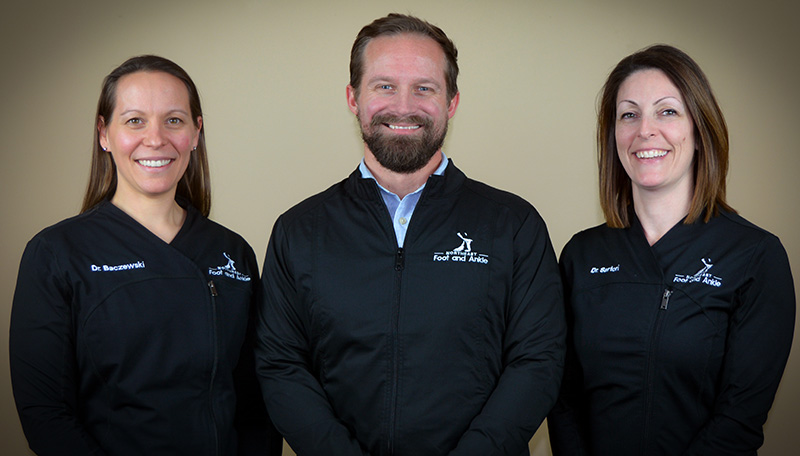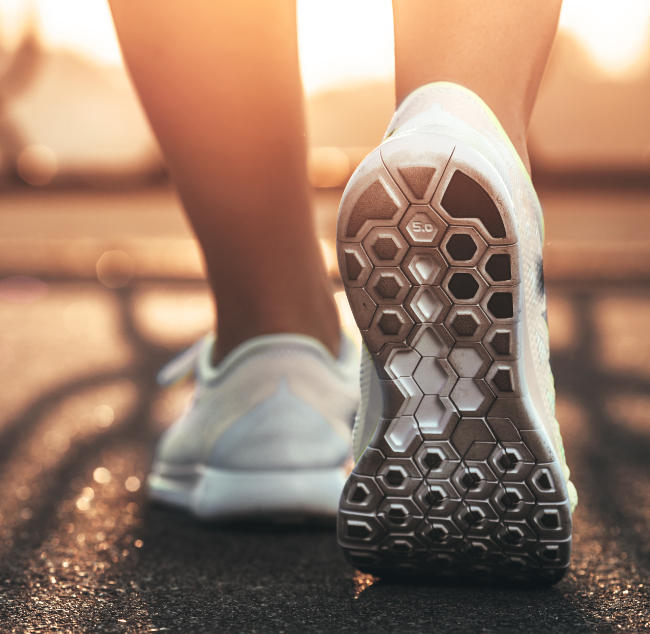 Personalized Attention, Always
Every patient who walks through our doors is unique—not only in terms of any conditions they're going through, but also their lifestyle, hobbies, and personal goals.
Our doctors and staff are here to give you the individual attention you deserve. A treatment plan that works best for someone else may not be the right one for you. We promise that, when you choose our office, you can expect a thorough exam, an open discussion with your doctor, and as much time as you need to ask and answer any necessary questions. From here, we can build a treatment plan that's best suited to your needs.
Taking the Hassle and Stress Out of a Doctor Visit
If you live in a place like Newington or New Castle, it's a pretty good bet that a slower-paced, more relaxing way of life is something that appeals to you. We've tried to replicate that comfortable mood as much as possible within our office as well!
That's why we work hard to streamline the office experience, so you spend little time waiting and as much time as you need with your doctor. If you're a new patient, you can reduce any anxiety you might be feeling even further by reviewing our new patient page before your first appointment, then filling out your new patient paperwork online instead of in the office.
Of course, throughout the process, you can expect friendly, helpful staff who will greet you with a smile and do their best to make you feel right at home!
The Seacoast's First Choice for Podiatry
There's no shortage of reasons to recommend living in this part of New Hampshire. But being right next door to a first-class podiatry practice is something certainly worth adding to the list!
For more information about our foot and ankle services—or to schedule an appointment with one of our doctors—check out our website, contact us online, or give us a call at (603) 431-6070 today.
NOTE: Our office participates with most insurance plans. If you have any questions, please don't hesitate to contact us.