Serving Berwick and York County with Exceptional Foot and Ankle Care
Attention residents of Berwick, North Berwick, and South Berwick, ME:
If you're looking for foot and ankle care of the highest caliber, you don't have to drive all the way out to Portland. You have a great option just south of the state line that can get you the exceptional care you need.
Northeast Foot & Ankle in Portsmouth regularly treats patients who hail from York County, ME. We're less than half an hour from Berwick—and even more convenient for those who already commute to Kittery or Portsmouth for work!
Complete Care For Feet and Ankles
Whether you spend all day on your feet at the Portsmouth Naval Shipyard or work elsewhere (including at home), you still depend on healthy feet and ankles to get you through your day and the activities that you enjoy.
At Northeast Foot & Ankle, our doctors are trained in all aspects of foot and ankle care, from soft tissue injuries to nail care to nerve issues and more. Not only that, but we're also equipped with some of the most advanced procedures and treatment technology currently available, including MLS laser therapy and shockwave therapy.
From the simplest procedures to the most innovative, science-backed techniques, trust our team to deliver the highest standards of care. Conditions we treat regularly include: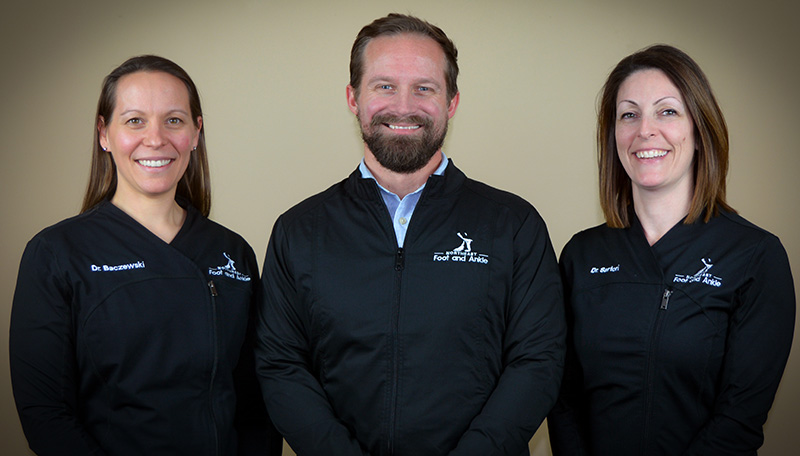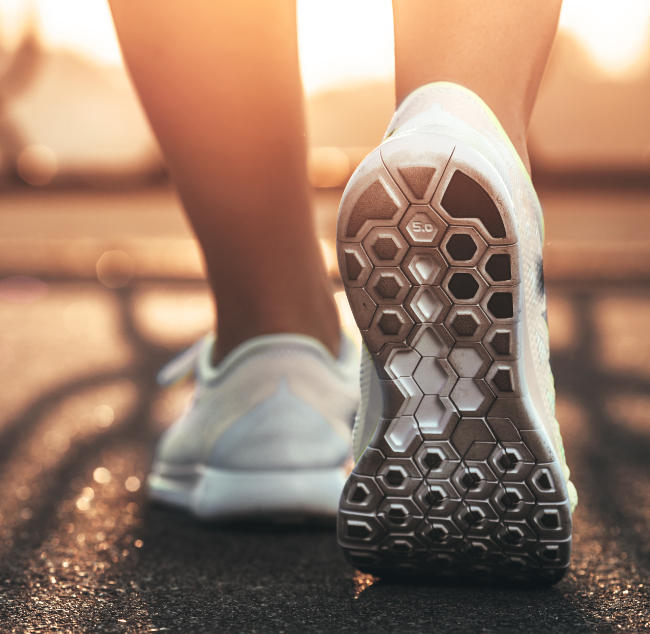 The Best Results Come from Personal Attention
You're taking time out of your day to come get your foot and ankle problem solved. You deserve to be treated by a medical team that's fully invested in getting you back to full speed!
At Northeast Foot & Ankle, we take the time to conduct a thorough evaluation and speak with you not only about your symptoms, but what you love to do and how your pain is impacting your life. This extra attention to detail is crucial, because it helps us personalize our treatment plans to meet your specific needs.
Some people do great with simple, at-home care. Others really benefit from the extra boost that a more advanced therapy can provide. We'll always go through all your options with you and help you make a choice that makes sense for your situation.
Aiming for a Hassle-Free Experience
Going to see the doctor can lead to a lot of anxiety—especially if it's your first time with a new specialist or you're worried about what the outcome might be for your feet and ankles.
We understand, and that's why we try to make the experience as comfortable and relaxed as possible. You can expect that our team will always treat you with kindness and respect. We work hard to make sure your time in the office is as streamlined as possible so you don't have to wait long, and you can speak with the doctor as long as you need to.
To save even more time and stress in the waiting room, you can complete and submit your new patient paperwork ahead of time, and review our new patient information page to get a clearer idea of what you can expect. And of course, you should always feel free to call and ask if you have any questions.
Serving Patients from Berwick, North Berwick, South Berwick, and York County
As a podiatry practice operating near the state line, conveniently located just off US-4 in Portsmouth, we treat Mainers all the time. If you're currently in search of a great foot or ankle specialist nearby, we hope you consider joining them!
For more information about our foot and ankle services—or to schedule an appointment with one of our doctors—check out our website, contact us online, or give us a call at (603) 431-6070 today.
NOTE: Our office participates with most insurance plans. If you have any questions, please don't hesitate to contact us.