Top Quality Foot Care for Dover and Durham, NH
If you live on the west side of Great Bay—Dover, Durham, or Newmarket, New Hampshire—you certainly have a few options when it comes to choosing a podiatrist. But proximity isn't the only consideration, of course. You want to be sure that your foot specialist is someone with the tools, training, and commitment to quality service that you need and deserve!
Fortunately, you don't have to look far. Northeast Foot & Ankle has a well-earned reputation as one of the Seacoast Region's leading podiatric facilities. We're just on the other side of the bay in Portsmouth, less than 20 minutes away and ready to serve you!
First-Class Care Options For Foot and Ankle Concerns 
Whether you're a UNH student athlete, worker, parent, or senior citizen, the Northeast Foot & Ankle team provides exceptional care for people of all ages and activity levels.
You don't have to go to Manchester or Boston to take advantage of the latest, most advanced treatment options available. Our office is equipped with state-of-the-art tools such as MLS laser therapy, extracorporeal shockwave (EPAT) therapy, and laser treatment for fungal nails and warts.
From the simplest procedures to the most innovative, science-backed techniques, trust our team to deliver the highest standards of care. Conditions we treat regularly include: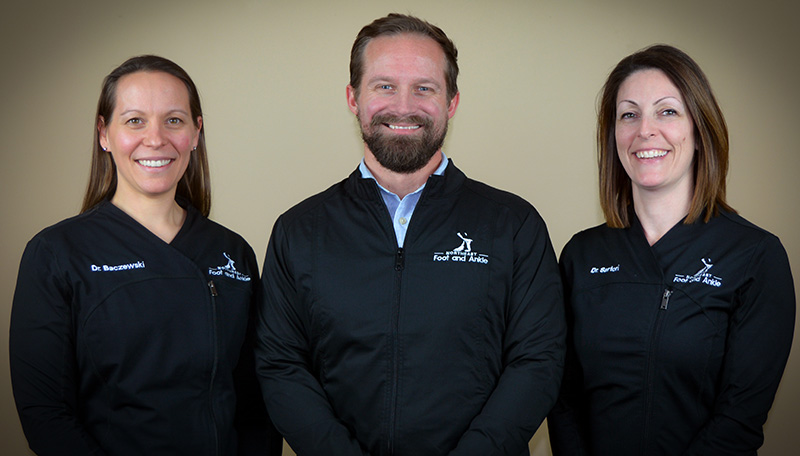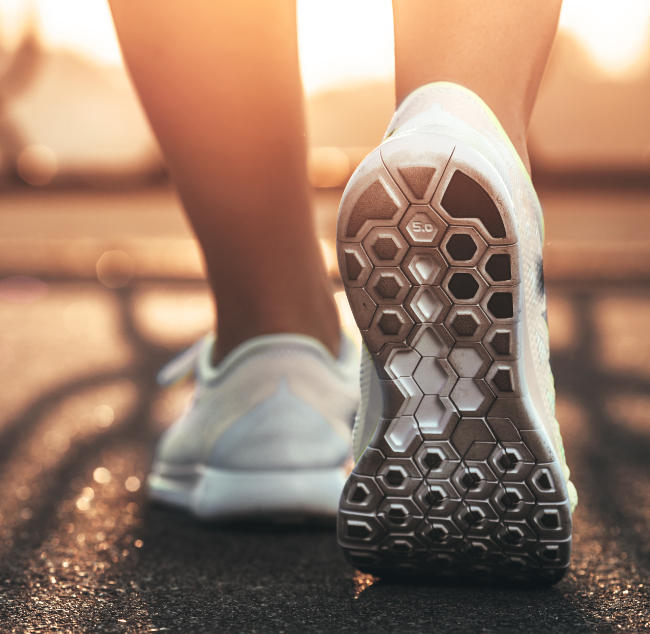 Patient Education and Personalized Care
We want every patient leaving the office feeling fully informed and confident in whatever decision they've made. In order to get the best care, you need to know all the facts.
Our doctors spend as much time as needed with each patient to accurately diagnose the situation, fully educate them on their condition, and walk them through the pros and cons of any treatment options that may be applicable.
Our commitment to patient-centered care puts you in control. Our treatment recommendations will always be tailored to your unique needs and situation, including your occupation, hobbies, and lifestyle. It's this kind of working together, between doctor and patient, that leads to the best health outcomes!
Service Without Unnecessary Stress
We want your first visit—and every visit afterward, should there be a need for any—to go as smoothly as possible. You can always expect a warm welcome, a smile, and whatever assistance you need from our caring staff.
Check out our new patient page for a quick checklist on what you should bring and how you should prepare for your first visit. Then, head over to our forms page to complete and submit your new patient paperwork ahead of time. (While you're there, you can peruse a bunch of other helpful resources, too.)
We know you're busy—whether that's with work, school, family, or other pursuits—and we always respect your time. From the moment you enter the office to the moment you leave, we work hard to streamline the process to keep your time in the reception area at a minimum—and your time with the doctor as relaxed and unhurried as you need it to be.
Exceptional Foot Care Is Never Far Away
Thanks to our convenient office location, highly accessible from both US-4 and I-95, Northeast Foot & Ankle is just a hop away for patients throughout the Seacoast Region, including southern Strafford County locales like Dover, Durham, and Newmarket.
You don't have to settle for less than the best! For more information about our foot and ankle services—or to schedule an appointment with one of our doctors—check out our website, contact us online, or give us a call at (603) 431-6070 today.
NOTE: Our office participates with most insurance plans. If you have any questions, please don't hesitate to contact us.